September is fresh hop season in the Pacific Northwest. Fremont is really into fresh hops, in fact, we brew more fresh hop beer than any other brewery in the world. Fresh hop season requires a massive team effort from crop to can, farm to brewery, where over 25 pounds of hops will be packed into each barrel of Fremont fresh hop beer.
Crack open a can of fresh hop beer this fall and release the hops!
IT'S NOT EASY BEING THIS FRESH
Hops are cut from the bines and utilized within 24 hours, often in less than 12 hours.
This year, we'll haul over 71,000 lbs of just-harvested hops across the state of WA.
The process takes a massive team effort and over 17 trips between Yakima and Seattle.
71,000 REASONS TO DRINK A FRESH HOP BEER
Flagship fresh hop pale ale
Field to Ferment represents the essence of fresh hop season and the colossal effort it takes to brew this type of beer. Over 48,000 lbs of hops are utilized - making this the largest fresh hop release in the country.
Centennial + Simcoe - Released 9/11/19
Citra + Amarillo - Released 9/19/19
select organic fresh hop ale
Cowiche Canyon is where Fremont's fresh hop farm is located. The farm is a special partnership with hop farmers in Yakima where we work together to test methods of organic hop production and test new organic varieties. We debuted the world's first Citra, Mosaic and Equinox on the Cowiche farm. About 4,000 lbs of hops will be used in this year's release.
A portion of all sales fund the Cowiche Canyon Conservancy.
Target release 9/26/19
fresh hop Hazy IPA
Head Full of Fresh Hops is an explosion of hop flavor and exemplifies the best of fresh hop beer at the peak of harvest season. It will take 19,000 lbs of hops to brew this year's Head Full of Fresh Hops. "Friends bring happiness into your life, best friends bring fresh hop beer." – VWP
Target release 10/4/19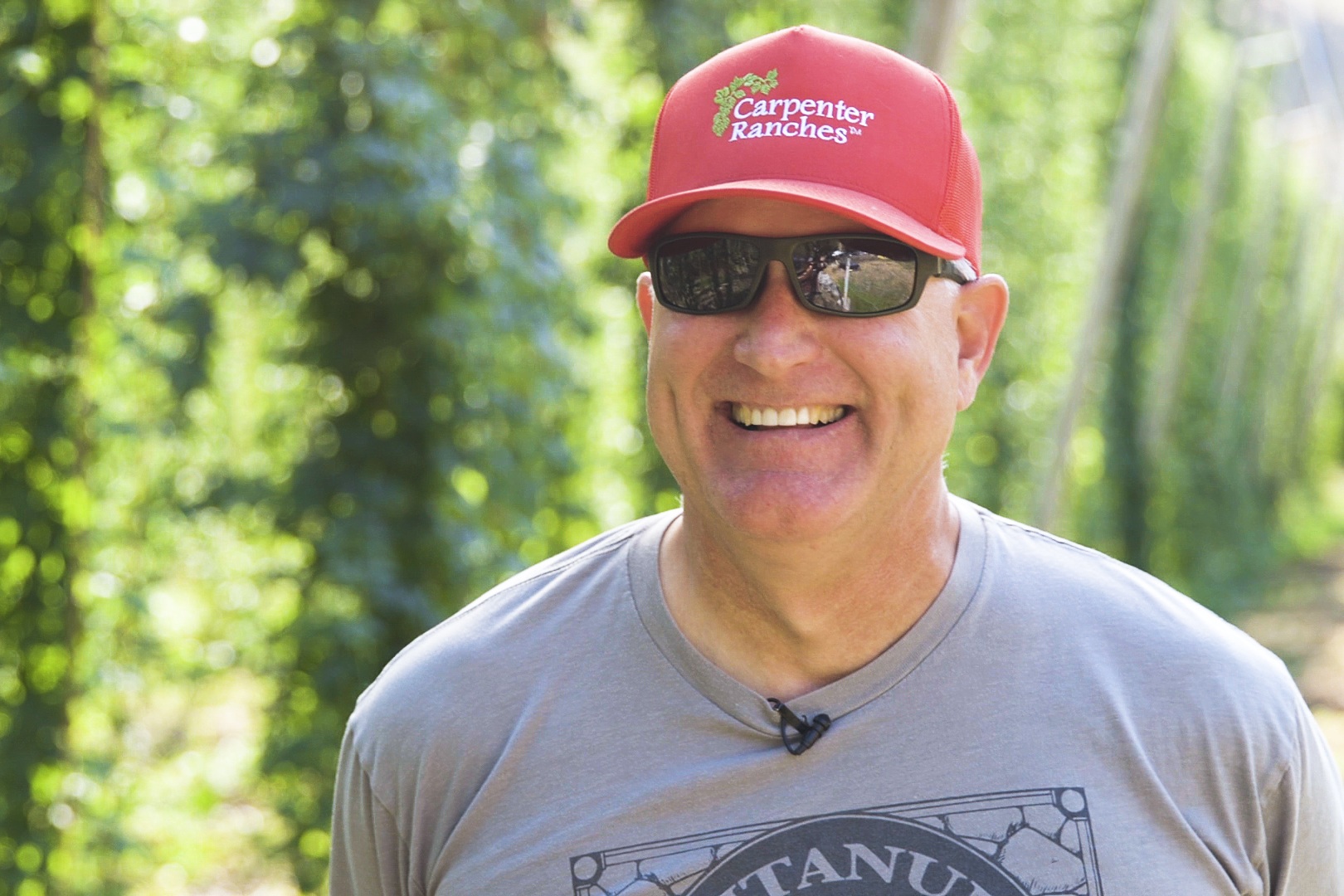 The Carpenter Family has been growing hops in Yakima for over 150 years and helped pioneer what is now the largest hop growing region in the world. We partner with the Carpenter's to grow unique and experimental hop varieties which help drive innovation in our beer and across the craft industry. Brad, pictured here, has stood by us since we sold our first beer and we stand by him, although we're a good deal shorter. Brad is a 6th generation Carpenter to grow hops and is training the 7th generation to do the same.
FOLLOW US ON INSTAGRAM FOR BEER RELEASE INFO